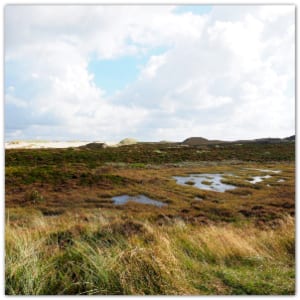 A Disappearing Landscape: the heathlands of the Berkshire borders
About this talk
Back in the early 1720s, Daniel Defoe found Bagshot Heath terrifying. There were then over 100,000 acres of barren sandy waste, sprawling across three counties and touching the edges of Egham and Wokingham, Farnham and Woking. It was largely unpopulated, virtually treeless, and with only the most rudimentary agriculture. Places like Sunningdale and Crowthorne were among the poorest parts of England. 
Today, of that bleak and hauntingly beautiful landscape, only fragments remain. Whole towns have grown up where a few cottages were three centuries ago – Bracknell, Bagshot, Camberley, Aldershot, Farnborough. And forests have covered tracts of the wastes. The military have requisitioned great swathes of commons and heaths. Monumental institutions for the undesirables of Victorian society – the insane, the mentally ill, the criminal, the public schoolboys – gobbled up much more.
Chopped up by railways and motorways, bombarded with artillery, seized for leafy estates, the heathlands fell victim to their reputation as worthless land with a lot of development potential. Discover their story – and the story of the people who lived there with one of the UK's leading local historians, Dr Alan Crosby.
Book this talk
Pre-booking is required because places are limited. Full joining instructions will be emailed to attendees in advance. Bookings close one day before the event.
This is the second talk of five in the Summer Potpourri of Social History Talks Series. Book all five talks in one multi-ticket for the discounted price of four.
To join this talk, you will need a computer device with speakers. Ideally, also a webcam and microphone. You also need to be able to access the internet from it. First-time users of Zoom, will be asked to download a small piece of software, which will be sent in advance. Technical help is available, please contact
To book – scroll down.
The Non-members ticket sales has ended!
The Members ticket sales has ended!
Speaker
Dr Alan Crosby

Local and Family Historian & Tutor

Alan Crosby is one of Britain's best-known local and family historians. Since 2001 he has been editor of The Local Historian, the leading national journal. He has contributed to every issue of the BBC Who Do You Think You Are? Magazine since its launch in October 2007 (176 issues at the time of writing), has published over 40 books and numerous articles on social, landscape, cultural and family history, and has taught many continuing education courses for universities including Oxford, Cambridge, Liverpool and Lancaster. He was born and grew up in Woking, and though now lives in Lancashire he pays frequent visits to Surrey … and always fills up with petrol at Sainsbury's at Bracknell on his return journeys!