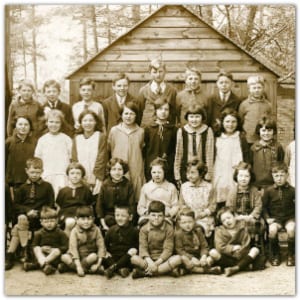 A changing school experience 1914-1960 Workshop
Discover the schooling of your parents and grandparents in this two hour online workshop with local history tutor Joan Dils.
English education was transformed between 1914 and 1960. Schools and schooling changed profoundly in the first decades of the 20th century. Almost all children attended school for longer periods, especially if classes for teenagers were provided. The curriculum expanded well beyond the 3 Rs, especially into more practical subjects. Child health improved as medical services and school meals appeared. War provided challenges for many schools. Finally, the great reform of 1944 made secondary education available for all based on age, aptitude and ability. By 1960, comprehensive school were in the offing.
Pre-booking is required, because full joining instructions will be emailed in advance. Bookings close one day before the event.
To be able to join in, you will need a computer device from which you can access your emails. This device needs to have speakers and also ideally a microphone and webcam.  First-time users of Zoom, will be asked to download a small piece of software. This will be sent to you in advance. Technical help is available for those who need further assistance, please contact  
To book, scroll down.
Speaker
Joan Dils

Joan Dils

Joan Dils is an experienced local historian and writer specialising in 16th and 17th century Berkshire. Her books include: the first and second editions of "An Historical Atlas of Berkshire", the latter edited in conjunction with Margaret Yates, and Reading St Laurence Churchwardens' Accounts, 1498-1570: Parts I and II, (Berkshire Record Series). Her latest, "History of Reading", was published in October 2019.

Joan is president of the Berkshire Local History Association and also the History of Reading Society, and an Honorary Visiting Fellow in History at the University of Reading. She taught history and local history for the former School of Continuing Education at Reading and Oxford Universities where she was a part-time lecturer.