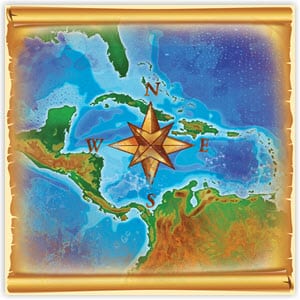 A Caribbean Journey
Experiences of researching Barbadian ancestors from the UK.
Guy Grannum will provide a guided tour of his family history starting from the Caribbean. This will be an entertaining talk that will touch on the extension of UK Civil Registration to the colonies and how it worked in the context of the Caribbean. It will also touch on the challenges of UK research in the 20th Century pre- and post- internet.  Guy uses some sources to illustrate his findings, and explains how he became a subject matter expert in Caribbean genealogy.
Free parking.
Non-members are invited to make a £3 donation towards costs.
Speakers
Guy Grannum

Guy Grannum

Guy is a qualified archivist and a family historian and archival researcher. He has been researching his British and Barbadian ancestry for over 30 years using sources in Barbados and England. He has worked at The National Archives (UK) since 1988 and for most of this time has been advising researchers and currently manages Discovery the online catalogue. He specialises in Caribbean genealogy and heritage and has been writing and lecturing about this subject since the 1990s and has published three editions of Tracing Your Caribbean Ancestors. He started his family history to find out the origins of his surname and where his paternal ancestry came from. Using archives in the UK and Barbados and online he has traced his Bajan roots to the 1730s but as yet has not found where they came from.