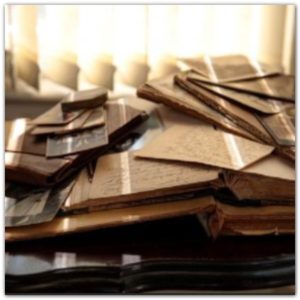 Twentieth Century Family History
Some Sources For tracing English families In The last Century.
From Victorians to Elizabethans: tracing our English Ancestors from 1901-1952
We often neglect the twentieth century as being 'not really history' but there is plenty to be discovered about individuals and the communities in which they lived between 1901 and 1952. Twentieth century research brings with it the difficulties of larger and more mobile populations as well as records that are closed to view, so here are some sources that can help you to bring those more recent ancestors to life.
This talk is free to members of Berkshire Family History Society and we request a donation of £3 from non-members. Pre-booking is required, because the meeting link will emailed in advance. Booking ends one day before event. 
To join in this branch meeting, you will need a computer device which has a microphone and speakers. Ideally, also a webcam. You also need to be able to access emails from this device. First time users will be asked to download a small piece of software to join the meeting.  The meeting link will be emailed to you in advance. Technical help is available for those who need further assistance, please contact  .
The Non-members ticket sales has ended!
The Members ticket sales has ended!
Speaker
Janet Few

History Interpreter – Writer – Speaker – Researcher

Janet is an experienced and qualified family, social and community historian who lectures regularly on these subjects throughout the UK and overseas. She has spoken at many national and international genealogical events and is also a well known author.